This inter­view, which was just recorded today, will go to air tomor­row. The broad­cast details are:
BBC News Chan­nel: 02.30 BST, 04.30 BST and 20.30 BST Tues­day 16th August 2016, and 00.30 BST Wednes­day 17th August 2016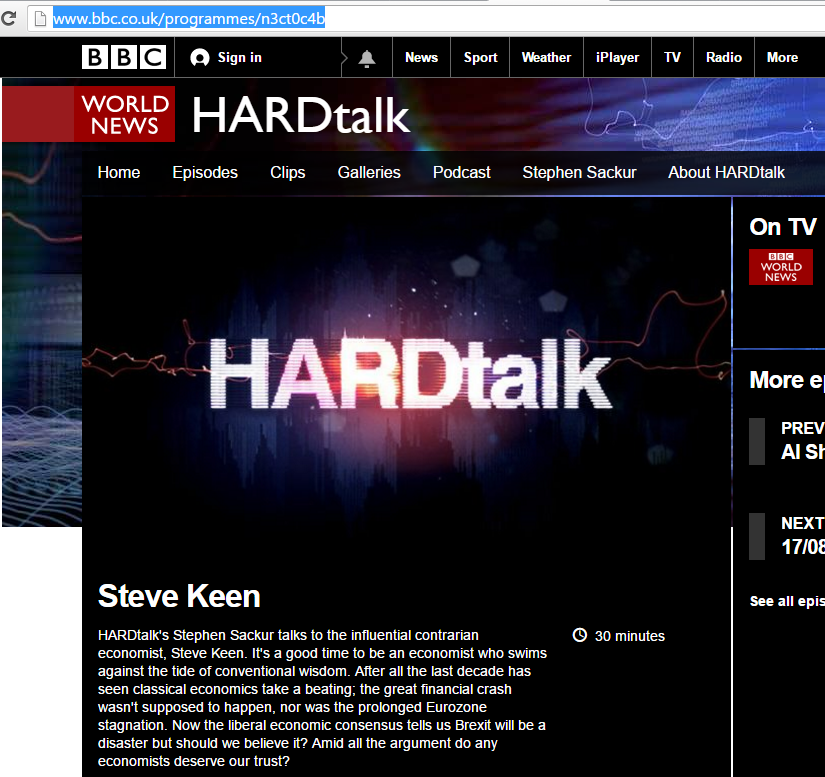 And from the 04.30 TX it will then be avail­able within the UK on BBC iPlayer for one year.
BBC World News Chan­nel: 03.30 GMT; 08.30 GMT; 14.30 GMT and 19.30 GMT Tues­day 16th August 2016
It will also go out at numer­ous times­lots on Fri­day on the BBC World Ser­vice.
And from early Fri­day morn­ing it can be down­loaded as a pod­cast — from any­where in the world — from here: http://www.bbc.co.uk/programmes/p004t1s0/episodes/downloads