The Crash Boom Pop! car­toon book ver­sion of Debunk­ing Eco­nom­ics has just been cov­ered in the Wall Street Journal:
Over­heard: Pow! Zap! Wham! Get Ready For Comic Book Economics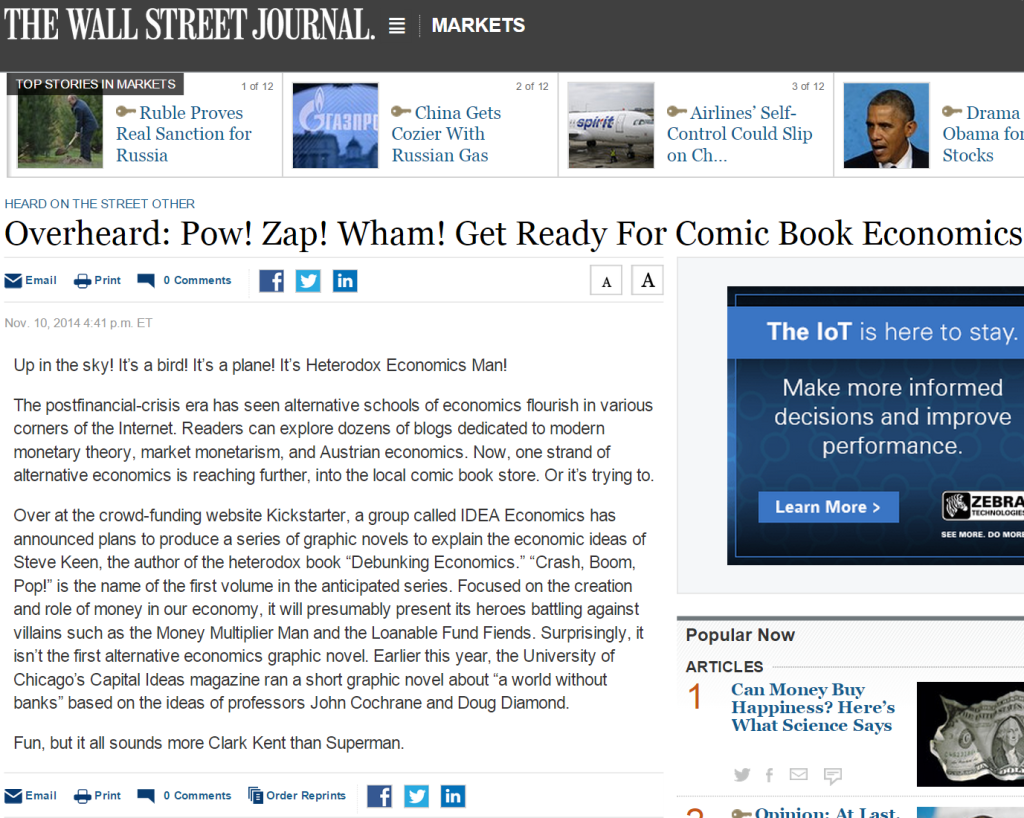 So Wall Street Jour­nal read­ers, if you'd like to pay back those main­stream econ­o­mists who forced you to suf­fer through classes on the "Effi­cient Mar­kets Hypoth­e­sis", or worse yet, assured you that the econ­omy was fine in June 2007, head over to Kick­starter and fund a car­toon that will take the mickey out of them.